Excited to share my makes for the Tim Holtz & Sizzix Christmas 2023 release! 
Let's start with my Christmas card holder! 
You're welcome to draw inspiration from these ideas and mold them into your unique creations.
It's always such a special feeling to write a blog post like this one. Creating those makes for a live on Tim's channel is one thing. But meeting all of you in the chat and experiencing your and Tim's reactions to what I created... that's a whole other level of joy!
Thank you so much for your lovely comments, messages, and emails! You're simply the best community ever! A huge thank you also goes to Tim & Mario and we shoudn't forget Paula, who controls the chaos :)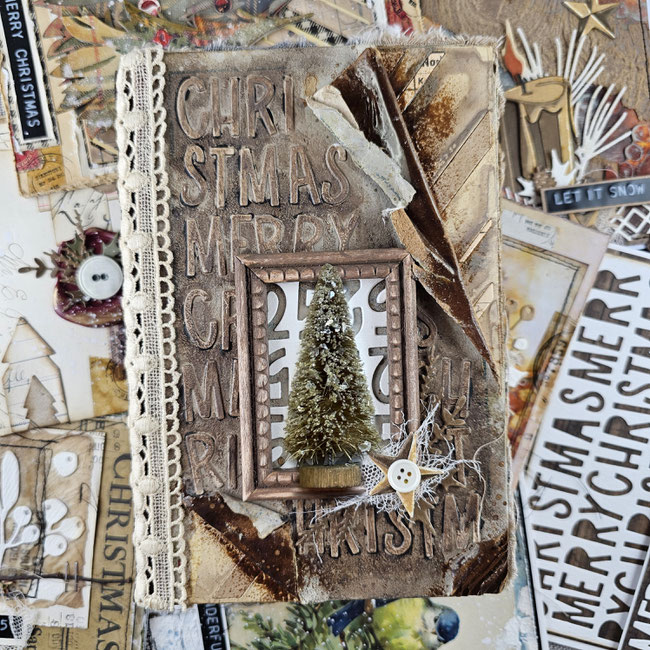 This first make - a christmas card holder - started with a very old book. I took the pages out to use the cover for constructing the box. I played around with some distress paints for the first bit of dirt :) As you can tell, I've also used my favorite tool - a hammer - to get some grungy goodness to the edges.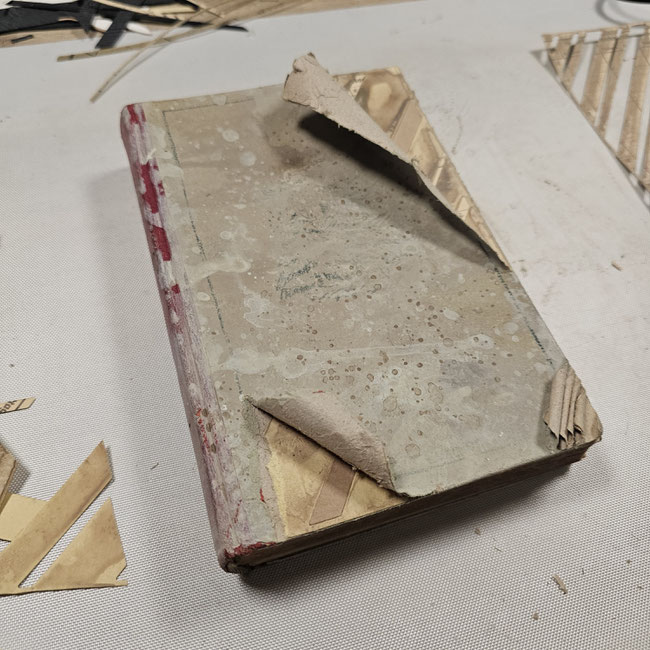 After I had peeled off and folded back several layers of the book cover material I glued portions of the LAYERED STRIPES die to the revealed areas. For this step it helps to have some tweezers or a similar tool at hand to get the cut ends of the stripes into the folds.
For the grunge on the curled areas I've used several layers of distress embossing glaze. That makes those parts also very sturdy.
I cut out the letters for the background using the alphabet die from SANTA GREETINGS. When I first saw that font, I immediately fell in love with it; it's just so cute!
I cut everything from white paper and glued it down. Afterward, I took a distress crayon, scribbled over the entire surface, and smeared the crayon with my fingers.
The idea-ology frame is painted with some distress paint, the white paper inside is just some watercolor paper from which I cut out the 25 also with the SANTA GREETINGS dies. The little star on the bottom is from the TRIM A TREE set. 
I thought it might be a cute idea to collect the Christmas cards you get during the season in a holder like this. You could also use it to store the cards you've created for sending out during the most wonderful time of the year.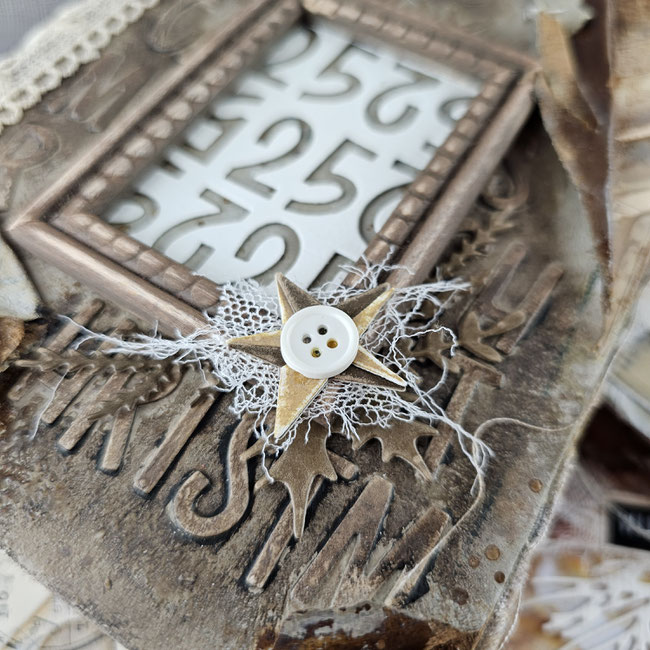 Here you can take a closer look at the cards I made to put into the holder. I tried to get several different styles & color combos to let it look like those cards already have been used and collected during the season. 
Explore more creative goodness from the new release! Those dies and embossing folders are just awesome and your creative possibilities are endless!

For the case you wanna watch Tim exploring this make during his live, here's the link to the replay on his channel: