Hold on to your hats! The distress Halloween collection is making a grand comeback with an explosion of colors, promising an unforgettable experience!
There are so many exciting techniques you can do with those mediums! But one thing is for sure:
The new grit paste glow has truly captured my heart!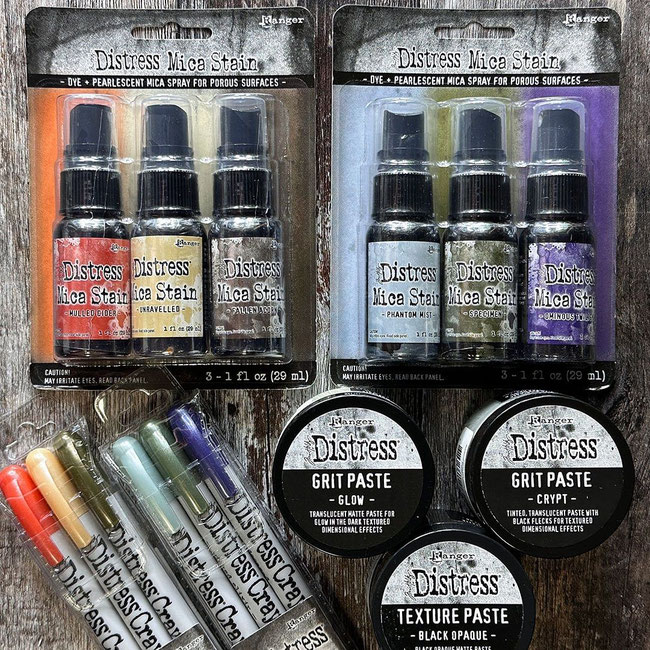 When Tim has shown a photo of the new DISTRESS GRIT PASTE GLOW I was like WHAAAT? It glows? Really?
Since it has arrived I am totally in love with it! 
This new paste is a fantastic medium for artists, crafters, and journal lovers. It gives your creations an intense glow and lets you make captivating backgrounds with the simplest tools like for example stencils.
Add inks, sprays etc. for beautiful color effects. 
For me, this is a MUST-HAVE-ENOUGH-OF-IT-IN-MY-STASH!


I had a blast making some cards with the new distress Halloween products! It was so enjoyable.
First, I used collage paper for the background and then applied the amazing distress grit paste glow using different stencils and a pallette knife.
Next, I tried out the new distress mica stains by spraying them over the paste.
For the focal points of my cards, I used some butterfly fussy cut images from my Etsy shop. I'm so in love with how they turned out!