Get ready to immerse yourself in the enchanting world of Christmas with the IDEA-OLOGY 2023 holiday release by Tim Holtz! Grab it and let the holiday magic captivate you!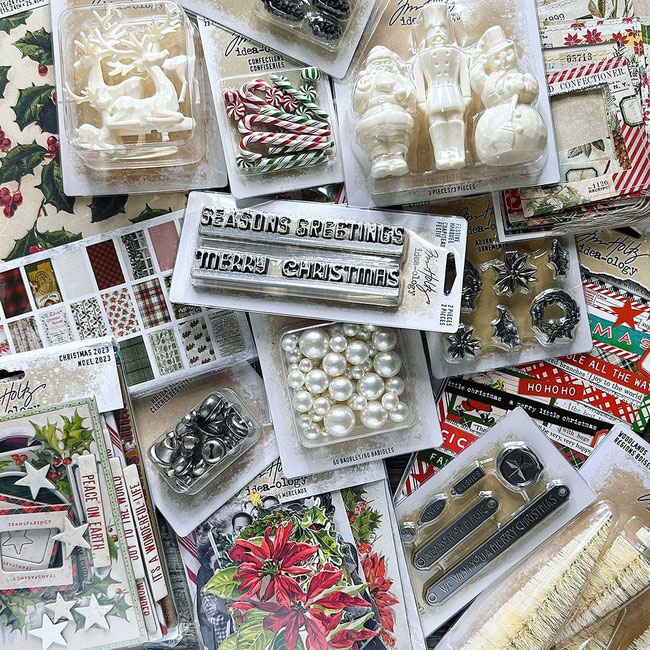 Every new release of idea-ology makes my heart beat a little faster!
With this Christmas release, some of our favorites have returned, some things have have taken on new shapes and some brand new items have been added to the collection. I've already made more space in my drawers. What about you?
You can find links to the items from the idea-ology Christmas '23 release below, and I've also made some videos for you where you can take a look into the packages and see every single item in detail.


I'm more than thrilled to share some sneak peeks of my makes that I've created for the LIVE on Tim's channel, which is happening on Saturday, September 16th. See you there!
Can you already guess what I made?