Today I'd like to share my makes with the Tim Holtz & Sizzix Halloween 2023 release!
You're welcome to draw inspiration from these ideas and mold them into your unique creations. ⁠
⁠
🖤 I extend my heartfelt gratitude to everyone who joined the live chat on Tim's YouTube channel during the showcase of my and the other creators' works. That day marked a truly special moment in my life - a dream came true. I am immensely thankful to YOU & the rest of my wonderful community for your unwavering support. 🖤 A huge thank you goes out to Tim and Mario as well for their support & inspiration & love they show every single time.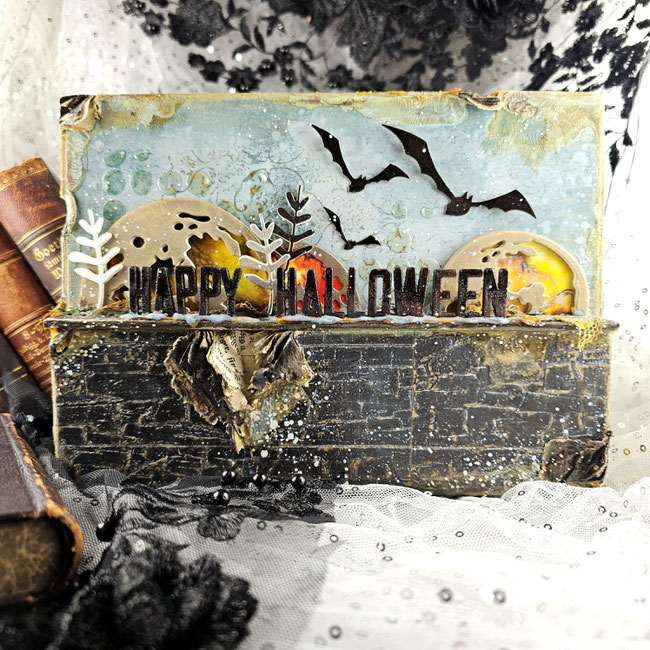 This first make is probably not a typical "junk journal thingy", but I had a blast creating it! It's meant as a Halloween decor piece for your craft studio. I've constucted the base out of two vintage books & then built the scene. You can watch my process in the video below. Grab some snacks, your hammer (very important for this *lol*) & enjoy!
What captivates me most about Sizzix dies and embossing folders is their remarkable versatility, allowing you to embrace any artistic style you`re into. 
With my next make - a set of three cards - I wanna show you that you don't have to assemble the elements like it's shown on the package! Just use the pieces that fit your needs, create the style that makes your heart happy!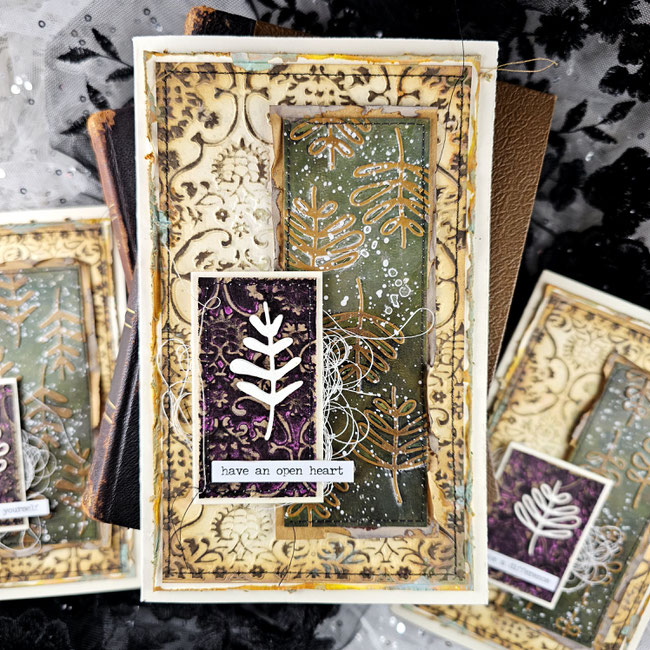 "ARTSY LEAVES" and "TAPESTRY" are my favorites from this release, as you can guess. It's just fantastic how many things you can do with those. Whether you're all about that classic Halloween vibe or digging the vintage, gothic, creepy, or abstract scenes – you can make it all happen!